CUSTOM HOME ELECTRICAL WIRING
Choosing the right custom home electrical wiring contractor can be just as an important decision as choosing your custom home builder or custom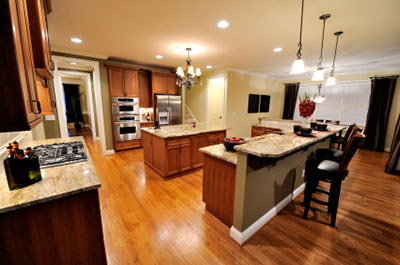 interior decorator. Lighting is one of the most important elements of your home`s design. It serves many functions, such as providing safety, assisting in performing household tasks, creating an atmosphere for entertaining, and pulling together the overall design a homeowner is trying to achieve. Above all else, lighting is beautiful, and great lighting will bring your house to life. Today's technology & custom electrical components have merged to what has been best described as a "living environment".  The pros at Security Electric have extensive experience installing & networking anything imaginable in custom home electrical & lighting needs including:
Custom LED Lighting
Custom Electrical & Panel Upgrades
Whole House Lighting Systems & Automation

Security Lighting Systems
Standby or Backup Generators
Structured Wiring & Cabling
Custom LED Lighting
Custom LED lighting and whole house lighting systems are one of Security Electric's most popular installed custom products. LED lighting options have become a very good choice over the last few years. With advancement in technology, LED lighting fixtures & bulbs are more advanced and manufacturing cost are reducing. These lighting options offer special effects and controls that allow complete convenience, automation, security and beauty both inside & outside your home.
Custom Home Electrical Wiring for Structured Wiring & Cabling
Structured wiring offers many advantages and is tailored to today's technology-savvy world. This type of system essentially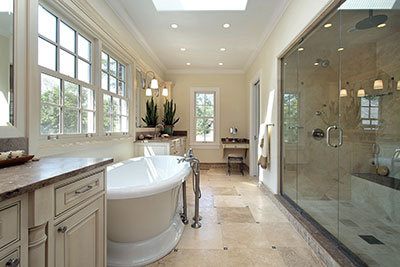 coordinates all your systems, allowing you to, for instance, play a DVD in one room and watch it from any TV, or place security cameras inside or out and monitor them from any TV or computer. It even makes automation technology possible, so you can operate various equipment & systems from almost anywhere and even remotely online. Many experts credit this type of system with making homes "future ready," or better able to handle future technologies as they develop.
Custom home electrical wiring is becoming a must have for all new homes & custom remodeling. It's not surprising that LED lighting, structured cabling & custom controls can "connect" your home & improve your energy savings. For more about why the custom home electrical wiring at Security Electric could be the right choice for your project complete our online request form. For the fastest response call us today at (239) 433-0939.